Queijadas de Leite
The sweet fragrance of Queijadas de Leite emanates freshly made daily from many Portuguese bakeries. There is no surprise as to why these are some of the most popular Portuguese desserts and abroad. These delicious Portuguese cupcakes are the perfect amount of sweet and have an awesome lemony kick to them. They are really simple and easy to make, and here you can see how to make one of the most popular and traditional desserts in Portuguese dessert making. This queijada recipe is a traditional family recipe which has been enjoyed for many generations in our family and many Portuguese people for centuries. Here we have the directions in first English then Portuguese just in case you had any issues understanding either.

Queijadas de Leite
Ingredients:
2 cups of sugar
3 eggs
half a stick of melted butter
3 cups of milk almost boiling
1 cups of flour
1 lemon or orange worth of rinds
2 cupcake sheet pans
12 cupcake baking papers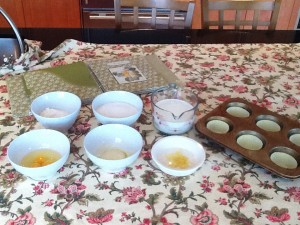 Directions:
1) Beat together the sugar with the eggs, rinds, and melted butter in an machine beater for a couple of minutes
and begin to add the milk with the flour sparingly until it is will mixed.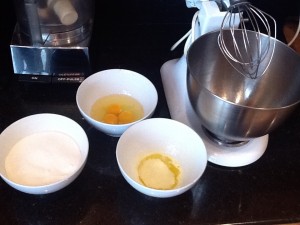 2) Butter the cupcake baking papers in the sheet pan and add alittle flour before you place the mix into it.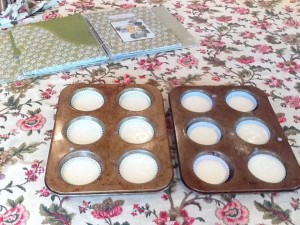 3) Place it into the oven at 350 for 45 minutes to an hour.
4) Take out of the oven, place into a serving platter, and enjoy!
Queijadas de Leite
Ingredientes:
2 copos de acucar
3 ovos
1/2 bara de manteiga
3 copos de leite quase a ferver
1 copos de farinha
Raspa de um limao ou laranja
Duas forma de queijadas
Papelos de queijadas
Modo de fazer:
1) Bate – se o acucar com os ovos e a manteiga e vai-se juntando o leite e a farinha aos poucos
2) Untar a formas com manteiga e farinha
2) Vai ao forno a 350 por uma hora
Enjoy!